May 30, 2013
FOR IMMEDIATE RELEASE
Dear Bruckmann Owners;
We believe that quality service, throughout a vessels life, is very important to long term reliability and owner satisfaction.
Our mission at Bruckmann is building the highest calibre classic sailing and motor yachts and we are continuously focused on that mission. Therefore, we have decided to partner with a service yard whose sole mission is to deliver the highest quality aftermarket service.  We believe that we will maximize service competency and efficiency by working with a single, authorized service yard.  This yard will learn our designs; catalogue our drawings; interface with our team efficiently; and give priority response to Bruckmann owners.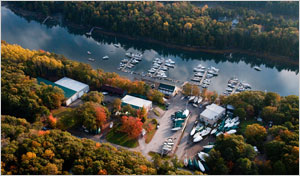 We have decided to form this service relationship with the Great Island Boat Yard in Harpswell Maine. The yards close proximity to Portland makes it a convenient destination for use as a home base. Like Bruckmann, Great Island (GIBY) is a family owned and operated yard.  The owner, Steve Rowe, will be the direct point of contact for Bruckmann customers.  The Great Island Team, like ours, combines old-world skills with today's most modern materials, techniques and equipment.  The yard has a state of the art spray booth, rig shop, electronics technicians, joiners and more.  GIBY currently maintains three of the Bruckmann 50's and by all reports is serving those customers very well.
I am excited to announce GIBY as Bruckmann's authorized commissioning, warranty and service yard.  I know it will please new and existing customers to know of our affiliation with a well run professional yard. Please feel free to contact myself or Steve Rowe at 207-729-1639 or steve@greatislandboatyard.com for any additional information.
Mark Bruckmann